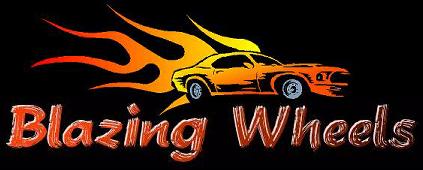 The place to find affordable decals for your Hot Wheels Customs.
After I decided to try my hand at customizing Hot Wheels, I began searching for small decals that would add a finishing touch. Not able to find exactly what I was looking for, I decided to make my own water-slide decals. After receiving many requests, I have decided to offer them here at a very affordable price. I'm a collector, and my main purpose is to give other collectors an easy way to customize. My first designs are being offered at just 75 cents per set, including shipping within the U.S.. There is a 5 set ($3.75) minimum order. There are just a few designs now, but keep checking back for updates. Any ideas? Drop me a note: idea@blazingwheels.com
I intentionally used cars in my examples that could be customized without making any changes other than removing the tampos and adding the decals. This might seem a bit boring, but I wanted to demonstrate how easy this can be for collectors who have never customized before. As I stated previously, these are water-slide decals just like the ones you've used when putting a model kit together. The decal film I use is very thin. As you can see in the pictures, it is very hard detect the decal's edge. They work best on lighter colored paint, but some of the darker designs work great on paint of medium tone. All of these designs were designed to work on a variety of cars. I'll show examples as I discover them. All designs are available in several color combinations, so check out the color chart before ordering.
Click here to begin looking at decals.
Click the logo below to view some great pictures.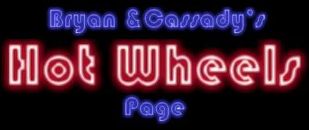 Updated 2-28-2001
Any questions? Email askbryan@blazingwheels.com